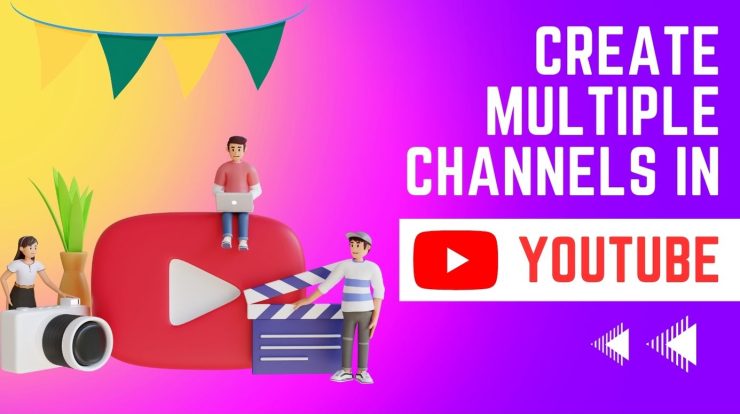 Youtube allows users to create multiple youtube channels under a Google account. Here are the steps for creating a second or another youtube channel in a google account.
Relevance of Having multiple Youtube channels
Having a strong YouTube presence can change the game in the content creation industry. The platform provides a large audience for creators to showcase their skills and connect with viewers with over 2 billion monthly active users. However, having only one YouTube channel might not be enough to succeed in the long run. In point of fact, creators looking to expand their brand and broaden their audience may benefit in a variety of ways from having multiple channels.
The ability to target various audiences is one of the most significant advantages of having multiple YouTube channels. Creators can tailor their content to each audience's preferences by creating separate channels for specific topics or niches, which increases the likelihood of attracting and keeping subscribers. Through various sponsorship and advertising opportunities, this also offers a means to diversify revenue streams.
Additionally, having multiple channels allows for experimentation and creativity in addition to helping to maintain a consistent brand image. Without jeopardizing their main channel's reputation, creators can experiment with new formats, themes, and styles on each channel. It can also be a good way to avoid channel burnout and keep yourself motivated by switching between different projects and interests.
In conclusion, while having a single YouTube channel can be a great place to start for content creators, expanding to multiple channels can offer a variety of advantages that can assist in elevating their brand to new heights. Having multiple YouTube channels can be a smart and effective strategy for creators looking to grow their audience and build a successful brand for many reasons, including targeting different audiences, diversifying revenue streams, experimenting with new formats, and avoiding burnout.
Steps to Create Multiple Youtube Channels
Method 1:
Login to Youtube.com
Then go to this address: www.youtube.com/channel_switcher (now this URL will be redirected to /account url page)
This will take you to the page where you can see a list of all channels in our Google Account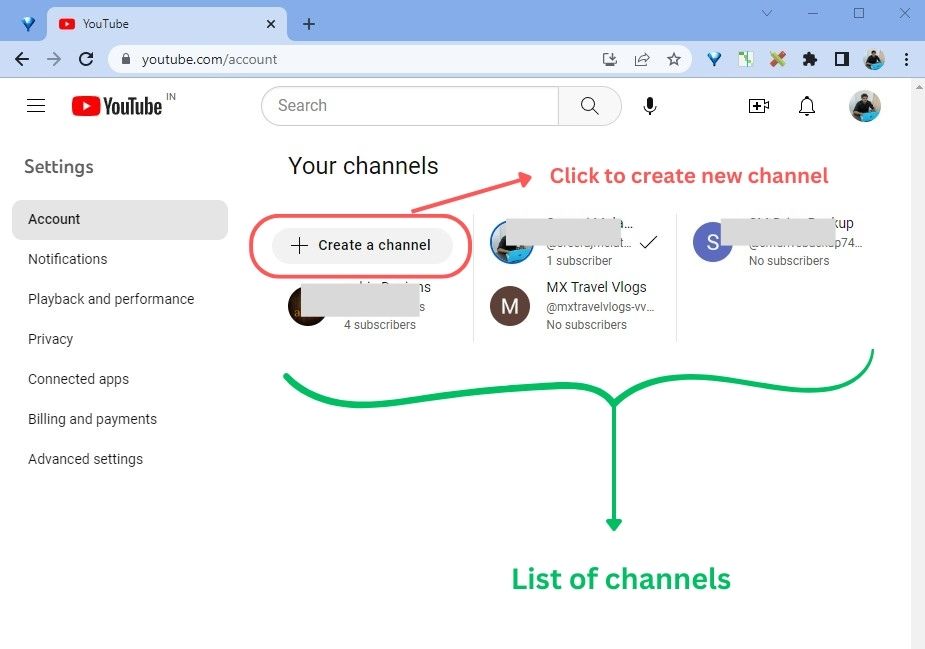 Click on Create a channel to create your new youtube channel
Method 2:
> Go to Youtube.com and Login
> Click on, 1. Account Profile Photo
> Now a list opens and, 2. click on switch account option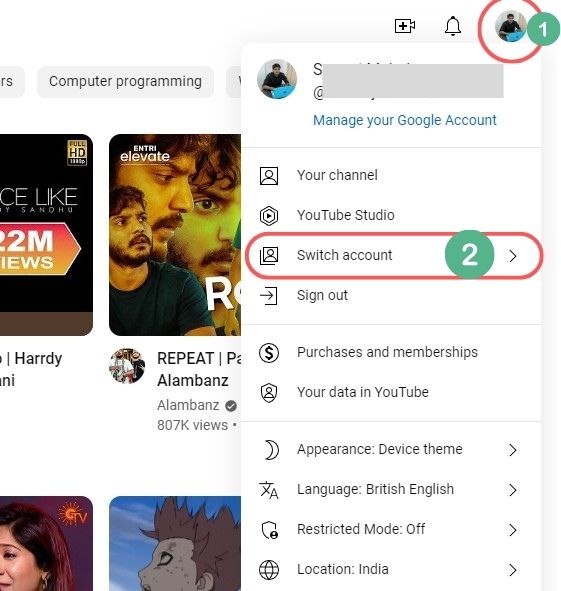 3. Click on View all Channels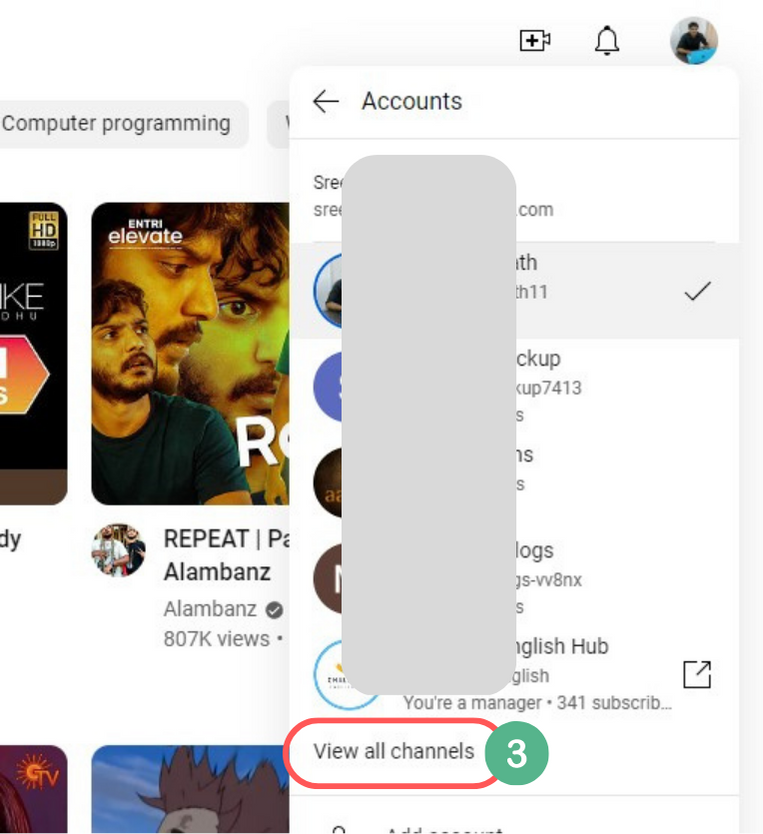 Now you can see the list of channels page
Click on Create a channel , to start creating your new youtube channel.
Above we have discussed the two methods to create a new channel on youtube. Earlier the page was known as a youtube channel switcher, now it changes to account settings. The Youtube channel switcher url will be redirected to the account section, where you can see your youtube channels.