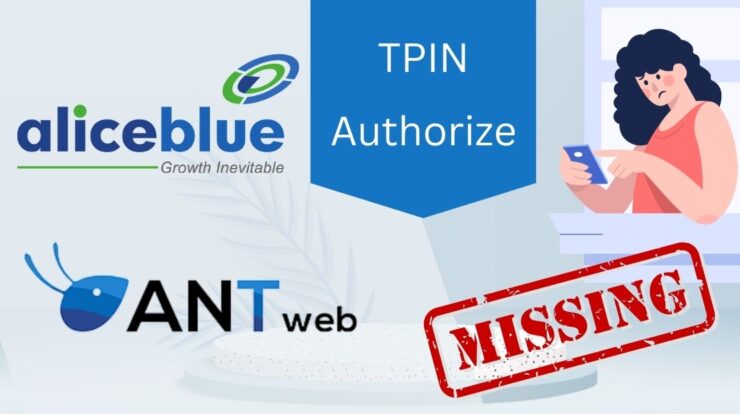 Alice blue is one of the popular trading platforms in India. In order to sell the stocks in holdings, users need to authorize by using the tpin. Recently authorize option missing issue was there in Alice blue trading platform ANT.
tpin Authorization missing – AliceBlue Solution
Use the latest version of Alice Blue ANT trading platform by using the below link:

Sell Holdings in Alice Blue ANT trading Platform using TPIN
Login to your Aliceblue dashboard using the above link
Go to holdings and click on authorization,
Enter the Tpin and Otp and click on Exit to sell.
Using the above steps you can easily give authorization for selling holding stocks using tpin in Alice Blue. This is how you can easily get solved the tpin authorization missing issue in Alice Blue.