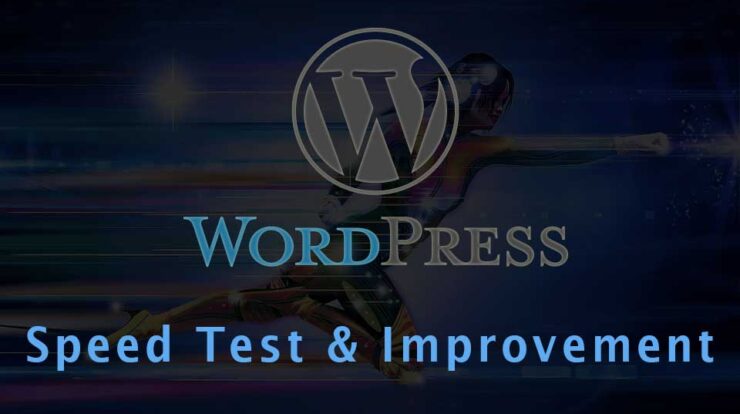 Loading speed of your blog is an important ranking factor as far as SEO is concerned. Google ranks your page based on its loading speed. That is estimated using their own speed test tools. The test results contribute in compiling the search engine results page(SERP). WordPress blog speed test can be done to estimate the loading speed of your WordPress blog. Based on the results you can work on to improve speed. Thus, rank better and get into higher positions in SERP.
There are lots of tools available for testing the web page speed. Most of them offer the complete speed analysis. So almost everyone does the same job. Hence it not necessary to try out each and every tool. By the time make use of the best tools for testing. Here I'm listing two tools for testing speed of your WordPress Blog
*Read: How to Protect Eyes from Computer Screen using Software
WordPress Blog Speed Test Tools
PageSpeed Insights is an official tool by Google. It analyzes your web page contents completely. At the end, it will provide the result as PageSpeed Score ranging from 0 to 100. PageSpeed Insights provides analyzes the web pages separately for the desktop and mobile devices. PageSpeed Score is also separately provided along with tips to improve performance.
The tips are listed with priority indicators. Red, yellow and green marks are the priority indicators.
Also, there are reference links provided with each suggestion. These links point to the page which contains the optimization techniques. Following these techniques would help in improving the page speed.
Pingdom Website Speed Test is one among the Pingdom tools. It can be used WordPress blog speed test process to test and analyze your WordPress blog. It supports testing and analysis of web page speed from 5 different locations of the world.
Also, the results are detailed with the following estimations:
Performance Grade
Loading time
Page size
Requests
Performance insights
Response codes
Content size by content type
File requests etc.

*Read: Flood your Newsfeed with Facebook Positive News Posts
WordPress Blog Speed Improvement Tips
One of the major factor seen in the speed analysis results is the render-blocking JavaScript  in above-the-fold content. It is the script files linked in the head section of your webpage. So these scripts slow down the loading speed.
Render-blocking JavaScript  in above-the-fold is a problem to be fixed. This can be done by asynchronously loading the script files. Which means that the scripts are loaded with time after loading the content of your page. Actually, google wants the content of your page delivered to the visitor as fast as possible.
There are few plugins available for WordPress for asynchronous loading. After testing few of them, one of which i found working effectively is Async Javascript Plugin.
The above tip really worked for me. It helped in boosting my PageSpeed Score provided by Google page insights.
Hope this WordPress Blog Speed Test tools and quick improvement tips work for your WordPress blog tool. Thus, it could help you to boost speed of WordPress blog and rank better in search results.