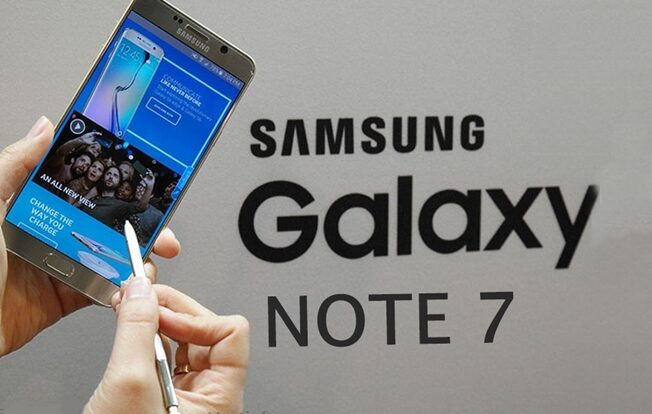 Galaxy Note series is one of the most popular phablet series by Samsung. Galaxy note smartphones are good business smartphones and widely used. Currently Samsung Galaxy Note 5 is the latest version available in the market. Samsung is about to launch the Samsung Galaxy Note 7 this year. As per now there are few rumors and reports regarding Note 7 specifications. 
Samsung Galaxy Note 7 Specifications
The key specs or features of Galaxy Note 7 smartphone reportedly discussed by the tech giants are here.
Display resolution: 2560 x 1440 pixels
Processor:  Snapdragon 820
Operating System:  Android 6.0 Marshmallow / Android 7.0 Nougat
4 GB RAM
Internal Storage 64 GB
Rear Camera : 13 Mega Pixels
Front Camera: 5 Mega Pixels
These are the leaked specs of Samsung Galaxy Note 7 as per the databases of AnTuTu , Geekbench. These specs are not officially confirmed and reportedly said by Times News based on the AnTuTu, Geekbench datas.