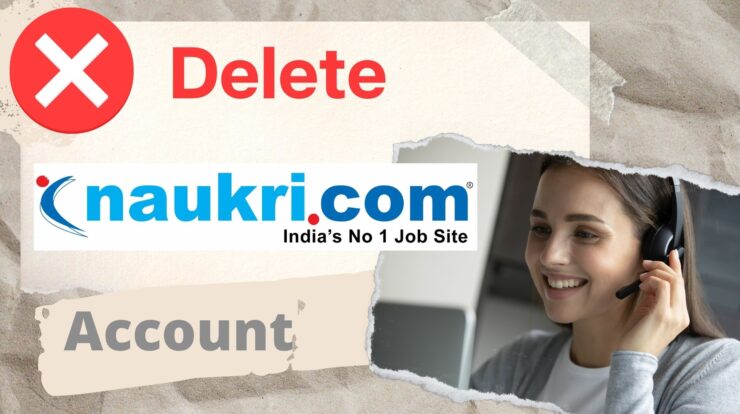 Delete Naukri account permanently and stop receiving calls, notifications and emails related to Jobs. Best way to completely stop all alerts from the Naukri Jobs portal.
Naukri is one of the best platforms for finding Jobs in India. Once we register and update our details we may start getting a lot of calls and notifications from various job recruiters.
Even once we get our job, the call and emails continue and sometimes it becomes a disturbance for us. And if you are looking to delete your account for this reason then don't worry you have a better option to pause all calls and notifications:
Checkout: How to stop receiving calls from Naukri.com Job recruiters
The above link post helps you to pause all alerts and calls from Naukri until the next login. And it just deactivated your account, so that your data and uploads are not lost. In future, you can reactivate it if you want to use the account again.
If you still want to permanently delete your Naukri account then follow the below instructions.
How to Permanently Delete my Naukri Account
You can easily delete the Naukri account permanently by following the below steps:
Login to your Naukri Account
1…….. Go to My Naukri
2………Settings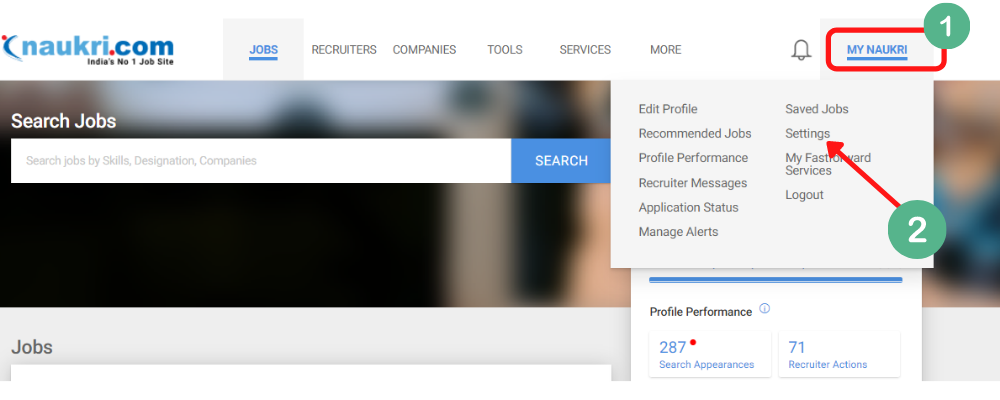 At the bottom you can see: Not looking for a job change right now
Under that click on Read More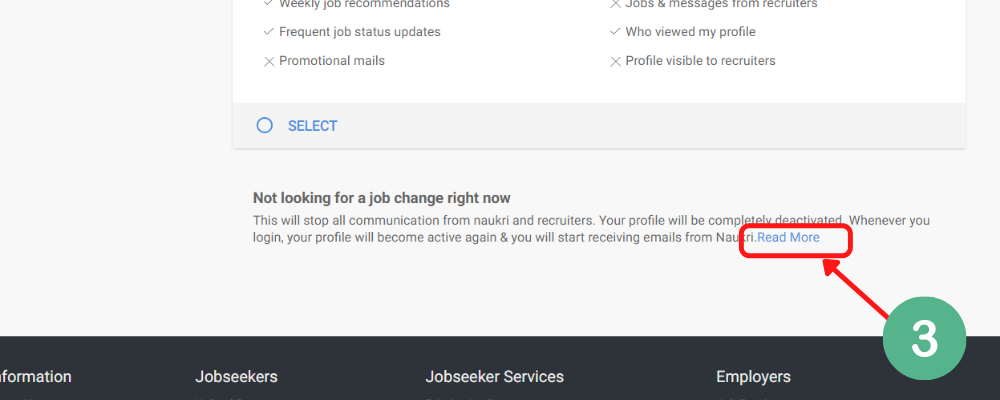 Clicking on Read More will open more data with a drop-down box
Click on the drop-down box
We can see a delete button
4……. Click on the Delete Account to permanently delete your Naukri account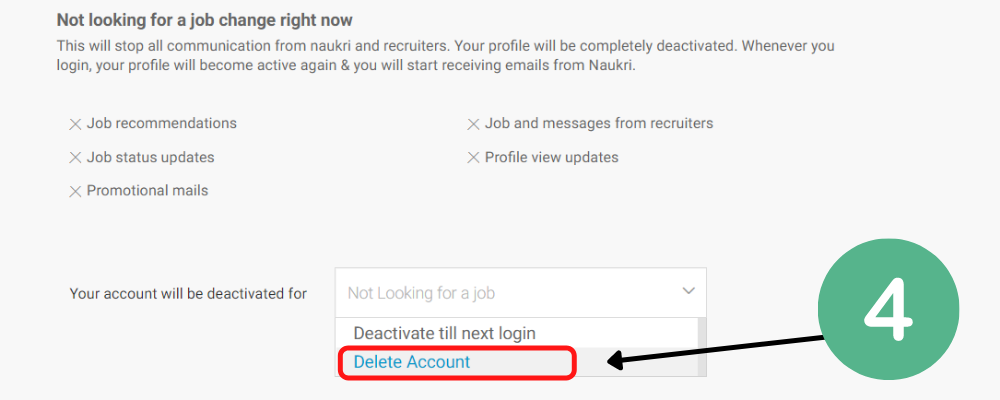 So by clicking the Delete Account option and confirm the process to completely delete your Naukri account. It will permanently delete your Naukri Job profile, all your data will be lost and cannot be recovered.
If you want to not get your Naukri data removed you can choose the other option in the dropdown list which is Deactivate till next login. This will deactivate your Naukri profile and you won't receive any calls or emails from Naukri.