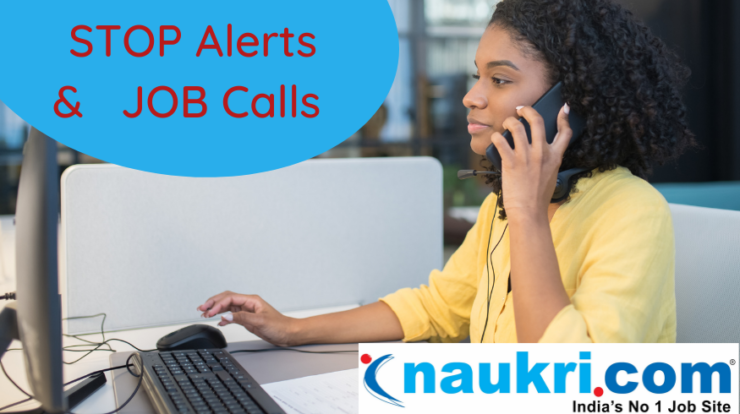 Naukri is one of the best Job sites and very beneficial for Jobseekers. If you had used naukri.com then definitely you have received lots of calls from recruiters. Also, you may have grabbed the best job from them.
But after receiving your offer letter still, you may be receiving calls and alerts from Naukri. So here we gonna see how to stop receiving calls and emails related to jobs from this website.
Stop Receiving Job calls and Emails from Naukri.com
In order to stop receiving calls and alerts, you may have to hide your profile from Naukri Recruiters
Follow the steps for doing that:
Go to Settings after logging into your Naukri.com

Select the second option-: Not actively looking but open for opportunities. Done!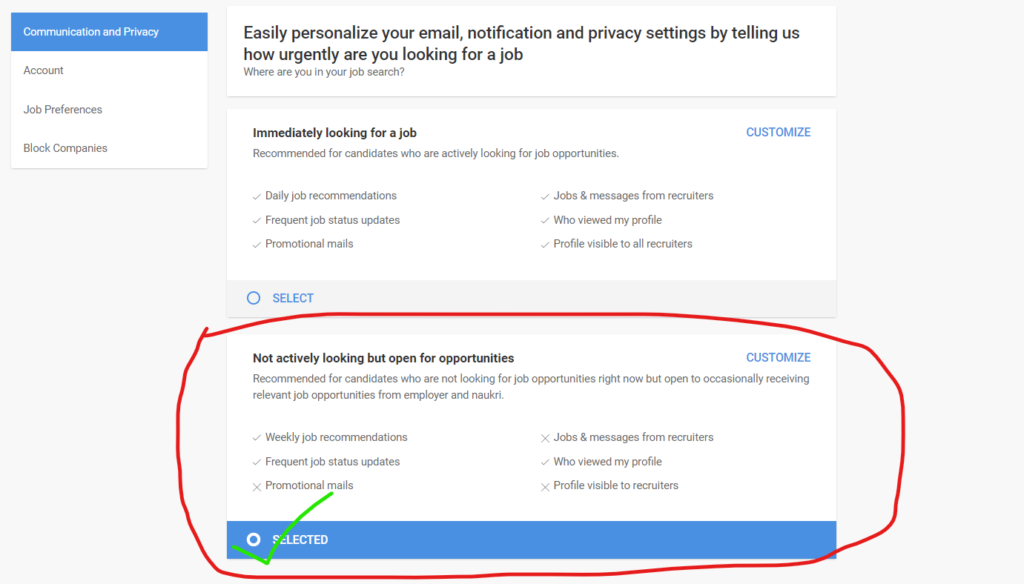 So once you have selected this option your Naukri profile will be deactivated from companies and recruiters. Also, you will no longer get calls or alerts from the recruiters. And the Naukri promotional emails will be also stopped.
Stop Calls & All alerts completely from naukri
IF you want to completely stop everything then you can Deactivate your account by selecting the last option