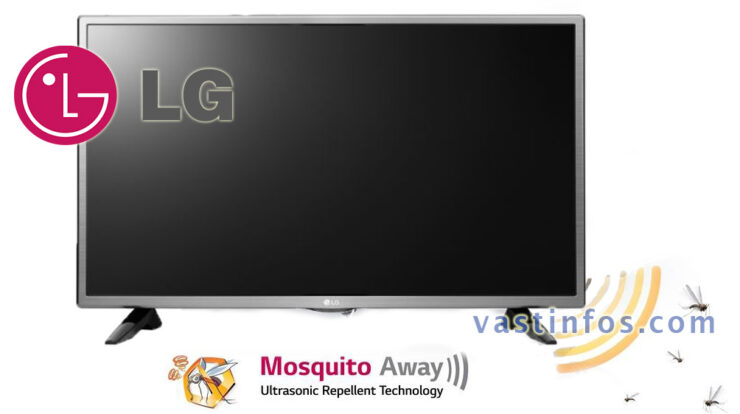 LG India launched the brand new TV series which is capable of driving the mosquitos away. The new TV series is named as LG Mosquito Away TV. It is developed as per the Indian insights of mosquito problems. Indians are facing many problems with the disturbance of mosquitos. Mosquitos being the reason for  many diseases like dengue,malaria, fevers etc. So as a solution for their consumer's problem LG India introduced the new TV series.
Technology in LG Mosquito Away TV
LG Mosquito Away TV uses Ultrasonic device, which can be activated. This uses sound technology to keep mosquitos away. LG says that the technology does not use any harmful material in the device. The mosquito away feature can be activated even keeping the TV off.
The technology does not use any toxic material or chemicals. It also does not emit any harmful radiations.
Director of LG Electronics -Howard Lee, says that LG is working mostly based on Indian consumer insights.Thus to deliver better products ehich is capable of solving problems faced by the consumers.
Price of LG Mosquito Away TV
Rs. 26900 for 80 cm TV     ( 400$ )
Rs. 47,500 for 108 cm TV  ( 700$ )
LG Mosquito Away TV will be available from LG brand stores in India.
Earlier in 2014 LG had launched the mosquito repellent air conditioner. Now in 2016 LG came up with the mosquito away technology on televisions. Targeting the India consumers who are fed up with mosquito bites and spreading diseases.
Read: How to Protect Eyes from Computer Screen using Software
Tags:
How to keep moquitos away new technique, house hold mosquito repelling trick, moquito repelling tv in India, technology to keep away mosquitos in India, LG India technology TVs, How LG Mosquito Away TV works, LG Mosquito Away TV online shopping flipkart amazon snapdeal.