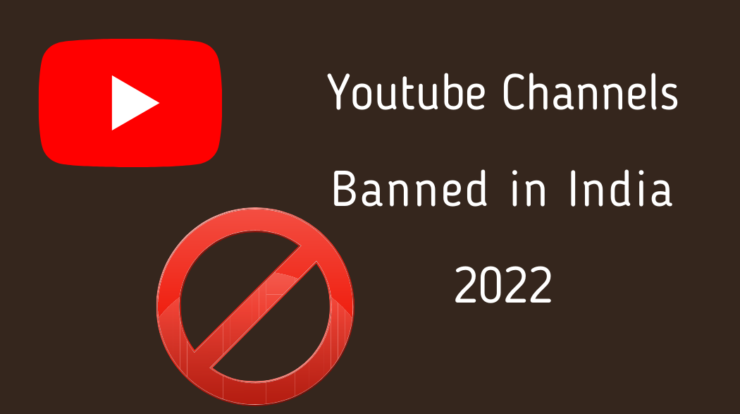 The Govt of India banned many youtube channels in 2022 April. The reason for banning the youtube channels in India is the circulation of false news. 16 youtube channels were banned on April 25th. Earlier this month 22 other youtube channels were also banned.
Among the channel banned on April 25th, 6 channels are from Pakistan and the rest of the 10 were from India only.
22 youtube channels with good traffic and viewership were banned in the same month for spreading false news.
Name List of Youtube Channels banned by Govt of India
India based Youtube Channels Banned by Govt
Hindi Mein Dekho
Technical Yogendra
Saini Education Research
AOP News
LDC News
SarkariBabu
SS ZONE Hindi
Aaj te news
SBB News
Defence News24x7
The study time
Latest Update
MRF TV LIVE
Tahaffuz-E-Deen India
ARP News
Smart News
News23Hindi
Online Khabar
DP news
PKB News
KisanTak
Exam Report
Digi Gurukul
Borana News
Sarkari News Update
Bharat Mausam
RJ ZONE 6
दिनभरकीखबरें
Pakistan based Youtube Channels Banned in India by India Govt
AjTak Pakistan
DuniyaMeryAagy
Ghulam NabiMadni
Discover Point
Reality Checks
Kaiser Khan
The Voice of Asia
Bol Media Bol
HAQEEQAT TV 2.0
HAQEEQAT TV

The above listed are the names of youtube channels banned by Govt of India recently in 2022 April. These channels were banned for the reason of spreading false news.