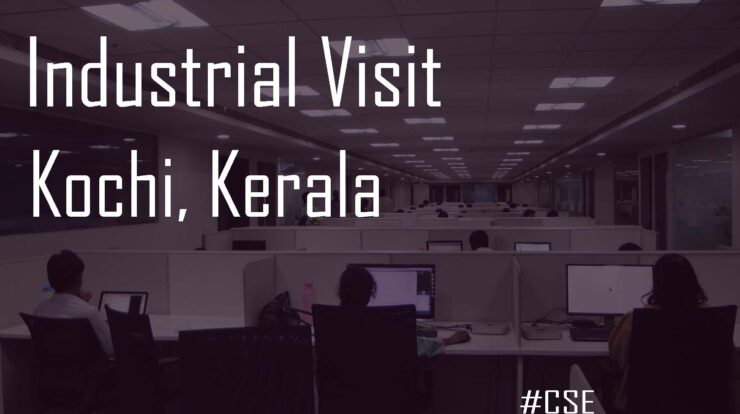 List of IT or software companies in Kochi which allow industrial visit for CSE students. Industrial training at Kochi – Ernakulam for computer science and engineering students. List of best IT , software companies Infopark Kochi, Kerala for industrial visits and training.
Industrial visits are part of the academic education for Engineering students. The Industrial Visit abbreviated as IV may include few hours of visit to different companies of the respective industry. Finding the list of best companies to visit is a difficult task. In this post, Industrial visit IT companies in Kochi for computer engineering students I'm listing out few good companies at Kochi.
The list of companies is based on our recent IV at these industries.
Industrial Visit IT / Software Companies – Kochi
UST Global is a very nice campus for Industrial visit. It was one of the best company we had visited. They provided very good and valuable sessions.
Address:
Infopark Campus,
Kakkanadu,
Kerala – 682030
Phone: 04844490393
TCS (Tata Consultancy Services)
TCS is one among the Top IT companies, they are having a very big campus at Infopark , Kochi. They had provided very nice HR and technical sessions. It is another best company we had visited.
Address:
Infopark Campus,
Kakkanadu,
Kerala – 682030
Phone: 0484 618 7000
Fablab is a very nice innovation lab to visit at Kochi. Here you can find various types of machinery like 3D Printing, CNC Milling, Circuit Production, Laser Cutting/Engraving, Precision Milling, Vinyl Plotter etc.
Address:
Kerala Technology Innovation Zone,
Kinfra Hi-Tech Park,
Kalamassery, Kochi,
Kerala , 683503, India

Contact: visit fablab here
Spectrum Softtech Solutions Pvt. Ltd
Registration is required for Industrial visit – Register here
http://www.spectrum.net.in/industrial-visit-registration.pl
Address:
Spectrum Softtech Solutions (P) Ltd.
Spectrum Junction, Mahakavi G Road,
Kochi – 682 011
Phone: 0484-4082000
Blue Apple Technolabs Pvt Ltd
Address:
Blue Apple Technolabs Pvt Ltd.,
4D, Metro Palace,
Opp.North Railway Station,
Cochin, Kerala – 682 018
Ph. 0484 4020480/81/82
Related: Trivandrum – Industrial Visit IT, Software Companies List
List of Other companies for IV at Kochi:
NeST Technologies
IBS Software Services
Nestsoft Technologies,
Sreekandath Road, Near Saraf Hospital, Ravipuram, Cochin – 682016, Kerala
So the above listed are few good companies which allow the industrial visit to their campus. They provide a very good industrial awareness for students of computer science and engineering.